Do It Yourself Color-Coded State, US, Canada and Mexico Maps
Use DIYMaps.Net to color-code groups of counties within a state, or groups of states in the US, Canada or Mexico.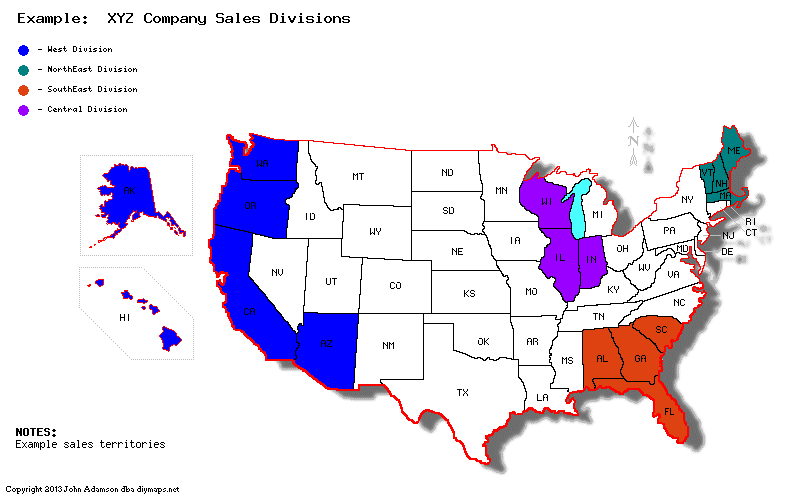 Donations gratefully accepted .. Help us keep this free!
DIY Maps currently available include:
Click here to request more info
DISCLAIMER: Maps are not drawn to scale and are intended to be used only for "visual aid" purposes. No claims as to map accuracy are intended, and user acknowledges that intention.